This month marks our 30th Birthday, we celebrated with a special breakfast for all our staff.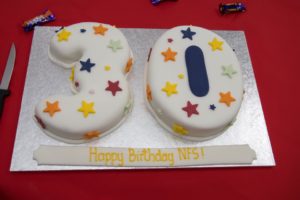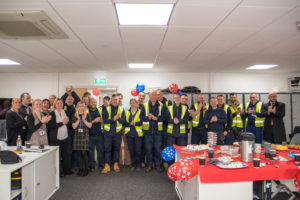 We were set up in 1989 to help young customers in Newcastle get settled into their homes. Now, 30 years later, we have grown to become the largest supplier of rental furniture in the social housing market in the UK, providing rented furniture to tenants and organisations across the country. The service is designed to support tenants who are moving into new homes and need to furnish their homes quickly, simply and affordably.
Rachel Morrissey, Finance and Commercial director for YHN, said: "NFS is a vital service that works to ensure everyone in the city has access to affordable furniture for their home. "The last 30 years have highlighted the need for the service and our staff have worked extremely hard to grow the business into the biggest of its kind in the UK. We are extremely proud of everything we have achieved so far, and we look forward to growing the business in the future and continuing to supply furniture to customers for many years to come."
When ordering from us customers can choose from a wide range of products to suit their needs including sofas, beds, washing machines and microwaves, as well as basic items including cutlery and bedding. As well as supplying the furniture, we have a dedicated team that are available to deliver, install and assemble all the products as well as taking care of all maintenance, repairs and replacements at no extra cost.
Click to watch a couple of short videos featuring Commercial Development Manager, Andrew Waters and Delivery Driver, Michael Ashurst