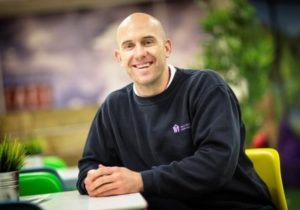 Senior Business Support Officer, Neil Jones, has been awarded 'Business Services Star' for the month of April. Neil was nominated after he noticed a new member of staff was struggling financially and with his home-life and he took immediate action. Jason Wylie, Assistant Director – Commercial said:
"Neil whilst having lunch identified a fellow worker struggling to cope, Neil ensured that they had a meal, received a food pack and arranged further support to help them to overcome a traumatic situation, I know that when I read the nomination for Neil and what he had done, it really moved me!"
Neil is a real example of someone going the extra mile and is another very worthy winner!